Tricolor parmentier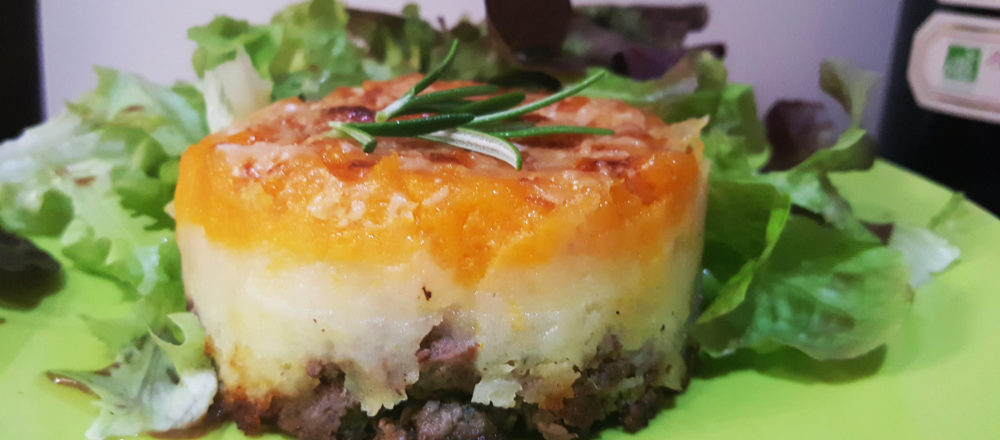 Ingredients:
– 350 g ground beef
– 1 red onion
– Potatoes
– Milk
– Butter
– Parsley
– Caraway
– Olive oil
– Butternut
– Grated parmesan
– Salad to serve
Temps de préparation/cuisson :
30 min
with Chateau Canet, aged in oak barrel 
At first, prepare mashed potatoes with milk and butter. Add some fresh parsley.
Then do the same with butternut, add a little caraway.
Fry the red onion well in olive oil, then add the minced meat shortly.
In a gratin dish, place the minced meat, mashed potatoes, butternut purée. Sprinkle with grated parmesan and bake in oven for 25 minutes.
Serve with salad, balsamic sauce, at the end of the oven.
Arrange in a verrine or with a round cookie cutter.
Découvrez le Château Canet