The Lebanese tabbouleh, our version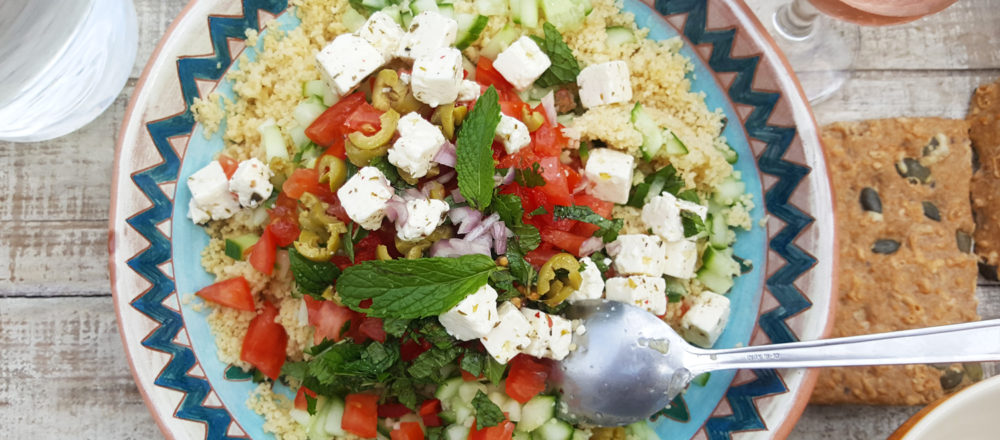 Our summer recipes without cooking to accompany a rosé Bordeaux from Caves de Rauzan!
We start with a classic vegetarian recipe: the Lebanese tabouleh, our version
Ingredients for 4 people :
• 1 glass of whole semolina
• 1 half cucumber cut into small pieces
• 3 medium tomatoes cut into small pieces
• 50g of diced feta (or more!)
• ½ shallot finely chopped
• Fresh mint leaves
• some pine nuts
• A dozen green olives finely minced
Classic seasoning: olive oil, lemon, salt pepper to your liking
Prepare the semolina (1 glass of semolina + 1 glass of boiling water from the kettle)
Then add the rest of the ingredients.