Mapple syrup & apple cake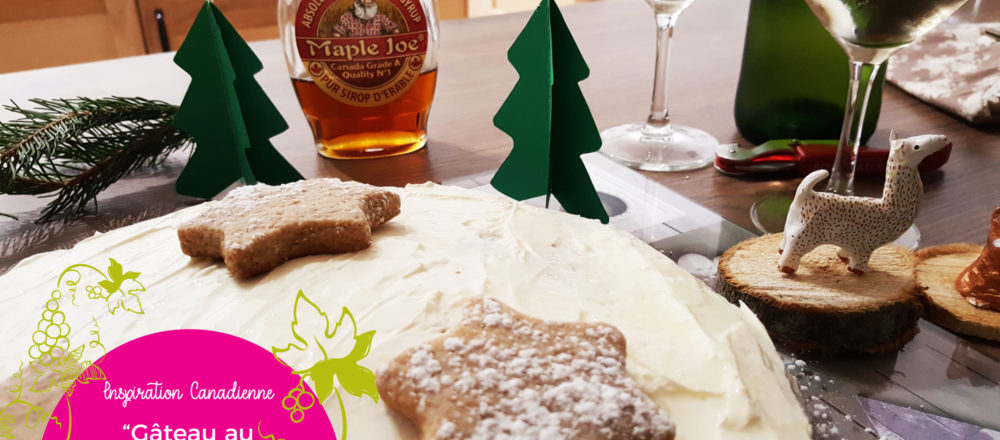 Who said Christmas had to rhyme with a buttercream log?
We continue our recipes of the cold North for a Christmas that changes a bit!
Today we travel to  Canada with this apple & maple syrup cake  !
150 ml maple syrup
3 apples cut into cubes
1 packet of baking powder
150 g flour
120 g melted butter
3 eggs
60 g of sugar
25 ml of milk
For icing:
A pot of mascarpone
50g icing sugar
Some shortbread cookies for the decor
Whisk eggs + sugar until the mixture whitens. Add the melted butter. Then flour with yeast, mix. Then slowly add milk and maple syrup.
Then the apples.
Butter the mold & bake at 180 ° C for 45 minutes.
Let cool and mix mascarpone & icing sugar.
Apply icing with a spatula & shortbreads for decoration.
Food / wine pairing?
As this recipe is rather sweet, prefer a Bordeaux crémant brut like the crémant Fort de Rauzan or for a still wine, a dry white Bordeaux to counterbalance, as Le Noble.