Wine Enthusiast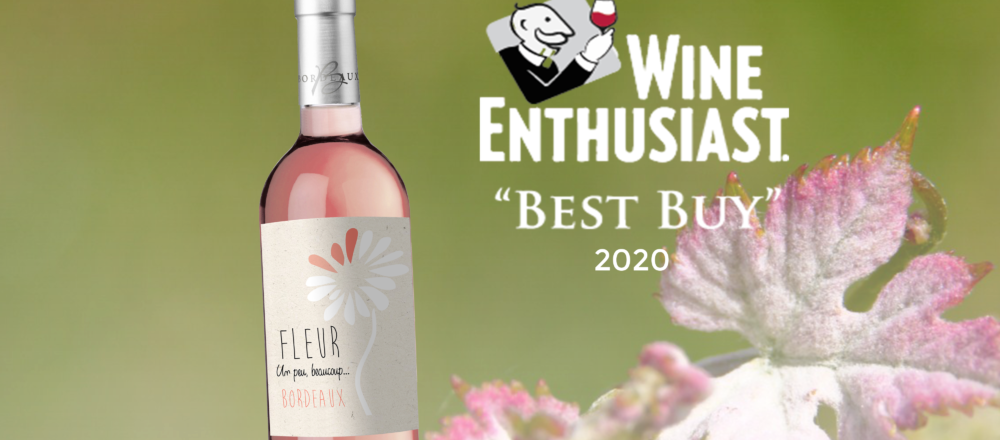 Once again this year Fleur rosé was awarded with "Best Buy" mention by Wine Enthusiast magazine for the 2020 vintage. It will be perfect for spring and summer dishes!
Fleur rosé comes from a selection of our Cabernet Franc plots dedicated to rosés.
It is a blend of 87% Cabernet Franc and 13% Merlot.
The label contains recycled fibers and 15% of grape waste from winemaking, all of which is FSC certified.
This wine is Vegan.